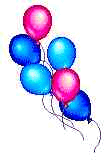 HAPPY BIRTHDAY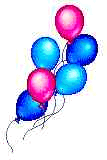 Sage's kids, the "Spice Kids", celebrate their first birthday, January 09,2001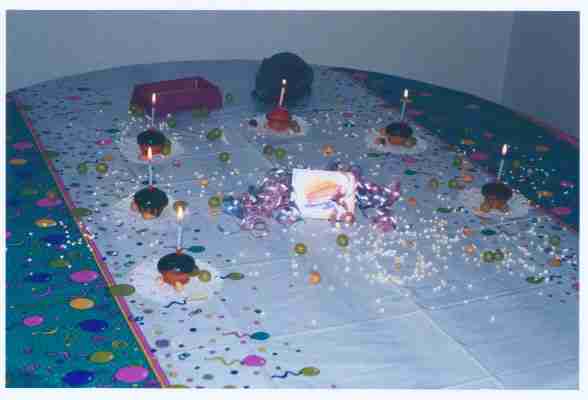 The table is set. Blue-iced muffins for the boys and a pink-iced muffin for the girl. Green grapes and puffed millet scattered about the table. Soy Milk to sip. And the "Rat God" watches over, and blesses the party.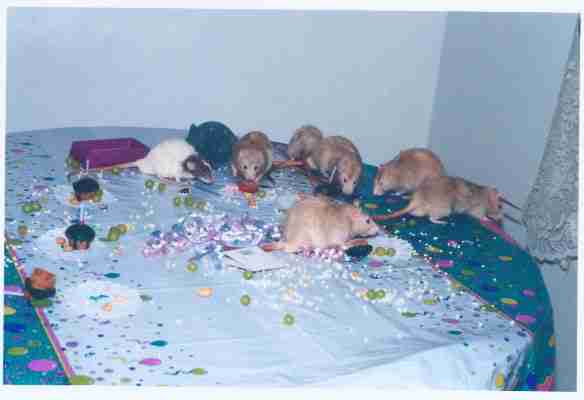 The birthday boys, Baeli, Carri, Chey, Cori, and Curry, party with friends, Jordi and Nog. Oh, what a mess.....and there's Baeli eating his sister's muffin!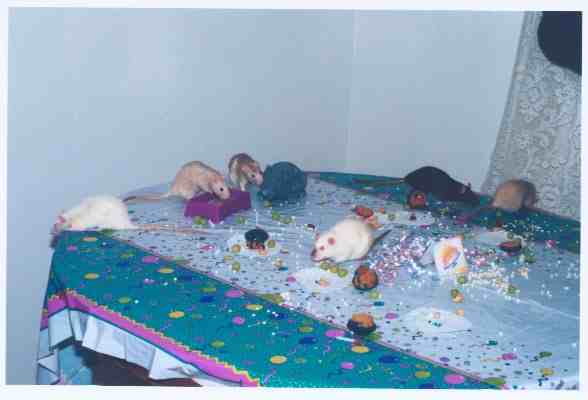 The birthday girl, Marjorie, parties with her mom, Sage, and friends, Starr, Jazmyn, Taratoo, and E'lain. Sister, Tar-ra, parties over the Rainbow Bridge. The party is almost over....the treats have been sorely mangled and Marj thanks the "Rat God" for a wonderful time.
TOP OF PAGE
BACK TO MISCHIEF
HOME

---
This site is being created by Sandra Beasley
Copyright © 2002-the present time
All Rights Reserved